Antigraviator Skin Design Competition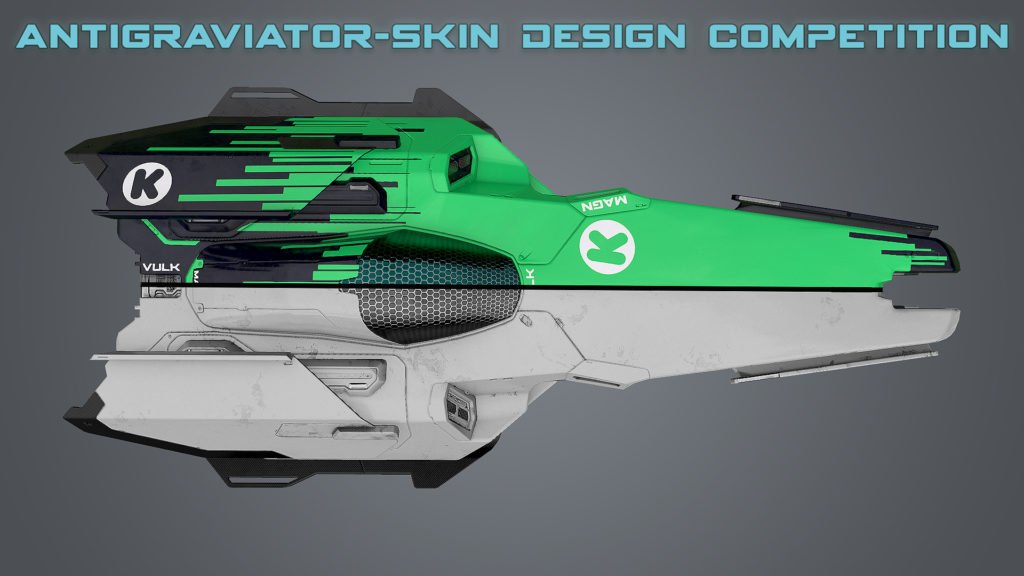 From May 12th till June 30th 2017, you will have the chance to participate in the Antigraviator- Skin Design Competition. The goal is to create a new skin for Antigraviator. Among all entries, we (Cybernetic Walrus) will select the best five skins. Then from July 3rd till July 7th we will give our community the chance to select the best skin out of those five. The winning skin will be recreated in the game, and the winner will get a Digital Collectors Edition of the game on either Steam or Xbox market at release (est. September 2017).
How to compete?
We provide you with 2 templates, a top and a back view of the Antigraviator Speeder Class Craft. These templates need to be used to submit your entry. You can color in these templates using any technique you want. However do try to maintain the details of the ship itself. You are limited to 3 colors! A base color, a secondary color that goes on top of the base color and a decal color.
Let us provide you with an example: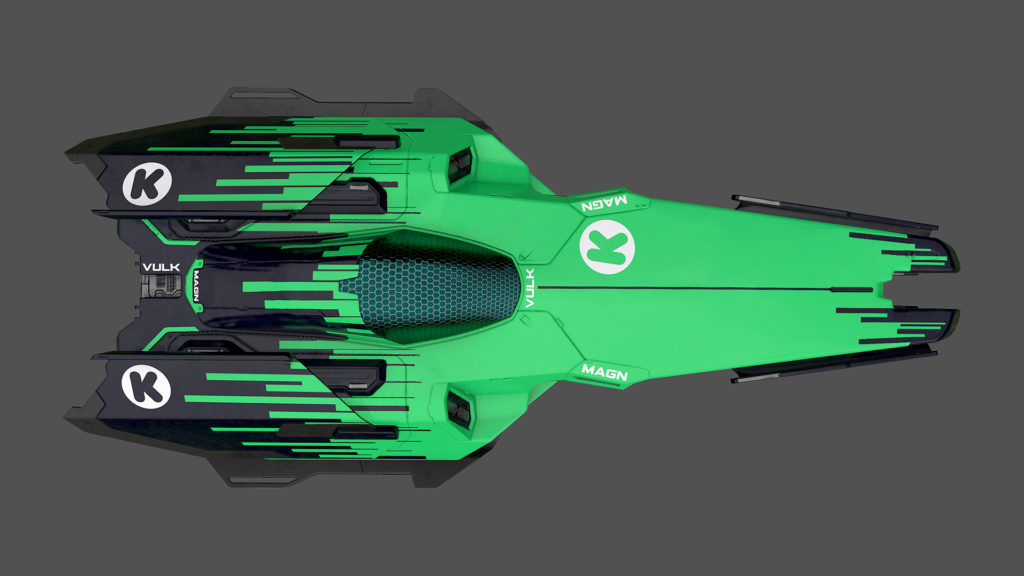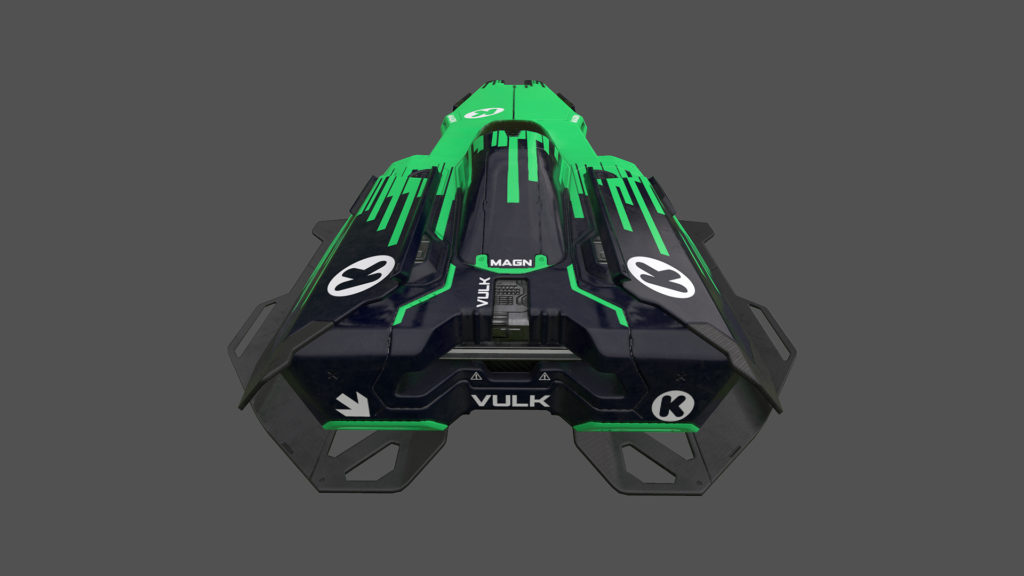 In the example of the Kickstarter skin above, we have a primary green color with a secondary dark blue color. The decals are white.
To enter in this competition send in your entry before 11:59 PM CEST on June 30th to contest@Antigraviator.com. Included in this email should be the copied and filled in text in bold below and the colored in front and back template in full HD (1920×1080) :
First Name:
Last Name:
I agree to the official rules of the competition.
The full official rules to the competition can be found here.
You can download the images in .png format here.